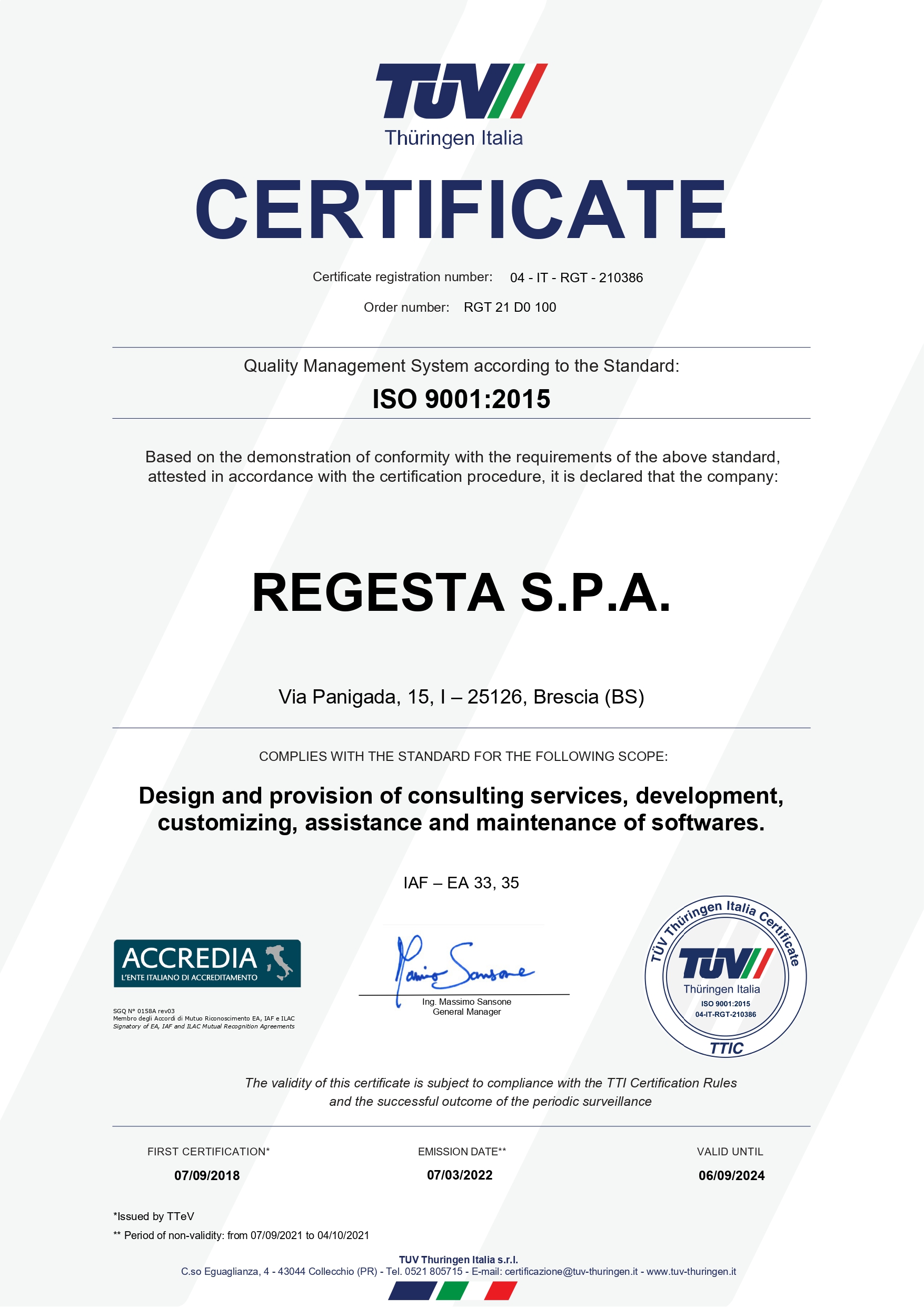 In July 2018, we achieved ISO 9001: 2015 certification, the international reference standard for quality management.
This certification has allowed us:
improving image and corporate credibility;

greater standardization of processes with procedures, instructions and company directives that will allow everyone to work more efficiently;

greater customer satisfaction.
The introduction of ISO 9001 certification allows us to work in a more structured way, meeting the standardization requests that had been expressed within the company.
Click here for our Quality Policy.