WE ARE BY YOUR SIDE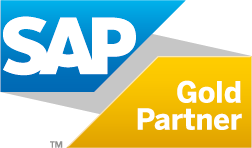 Our goal is to support companies in the digital transformation journey/process, by introducing all those elements of innovation that allow to recognize new unexplored business opportunities, creating value for the company.
We help our customers to quickly and sustainably undertake innovation processes, by exploiting the best technologies available nowadays. We offer services and solutions that arise from our ability to combine work processes, solid competence and great passion for our work.
We guarantee to our customers the commitment and flexibility of a local partner but also the geographical coverage of an international supplier.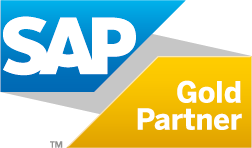 ERP & DIGITAL CORE
Synchronize your business with SAP intelligent ERP solutions
CRM & CUSTOMER EXPERIENCE
Offer customer experiences connected in real time
NETWORK & EXPENSE MANAGEMENT
Reduce costs and increase profits with intelligent sourcing and procurement
DIGITAL SUPPLY CHAIN
Manage the supply chain in real time and rely on digital technologies to connect people, processes and things
We help our customer to spread all over the world and to settle in Italy!
Austria, Australia, Belgio, Brasile, Canada, Cina, Danimarca, Emirati Arabi, Egitto, Francia, Germania, Slovacchia, Romania, Slovenia, Turchia, Russia, Tunisia, Sud Africa, India, Pakistan, Taiwan, Tailandia, USA, Svezia, Regno Unito, Spagna, Portogallo, Polonia, Repubblica Ceca, Ungheria
METAL
We offer services for all sectors of metallurgy with a vertical specialization in steel, brass and aluminum
AUTOMOTIVE
We take advantage of the enormous potential of SAP solutions by creating special tools that respect the prerogatives of the most important Italian companies in the sector.
BANK
We exploit the enormous potential of SAP solutions in the banking sector, creating special tools that meet the needs of the most important Italian institutions based on a service-oriented architecture (SOA)
CHEMICAL INDUSTRY
We develop the enormous potential of SAP solutions in the chemical sector, creating special tools, in particular as an adequate response to supply chain processes, from demand forecasting to the execution of process orders and external procurement, from the active cycle to management some materials.
HIGH-TECH AND ELECTRONICS
We integrate and develop SAP solutions for the high-tech sector: sales, production, quality, MES, management control, returns management, supplier portal
MANUFACTURING
We integrate SAP solutions with specialized expertise in the manufacturing sector, ensuring the alignment of business processes through the effectiveness of the SAP Business Suite
MULTIUTILITIES
Thanks to the experience gained alongside large groups, we offer specialized SAP development services for the sector